I make no bones that I'm a huge fan of the small (by current indie standards, natch) games from the Infinite State stable. We won't talk about my Frutorious problem when the iPod gaming boom was in full swing but it was rare I'd go a bus journey without playing it. I went on a lot of bus journeys. It's Family Tree these days and it has a permanent place on my Switch, still.
More recently, they put out a cracking flumpcore rework of Horace Goes Skiing entitled Horatio Goes Snowboarding. I love it but I've learned to hate that there in-game Yeti that harasses you more than if it clogged up the London Underground with webbing and possessed your dad. I'm trying to ski here, mate. Back off. Sends me into a panic every single time.
They're also responsible for one of my favourite Vita (and elsewhere, but especially the Vita version) games in Don't Die, Mr Robot. I'm an easy mark for a dodge 'em up done well and DDMR is done really, really well. So I was pretty made up to hear there was a new version in the works.
Ok. Look.
I was not expecting it to look like the videogame offspring of Robotron 64 and Gridrunner – not in the slightest!! – but it does and I am so, so into it. It looks phenomenally good. Look at it, with your eyes. My gosh! YES PLEASE.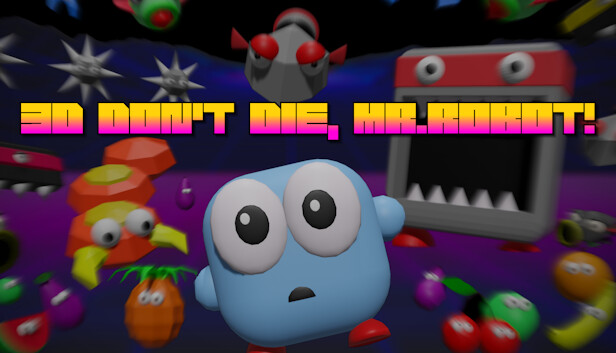 ---

Come say hello on Mastodon, donate via Patreon